Hurling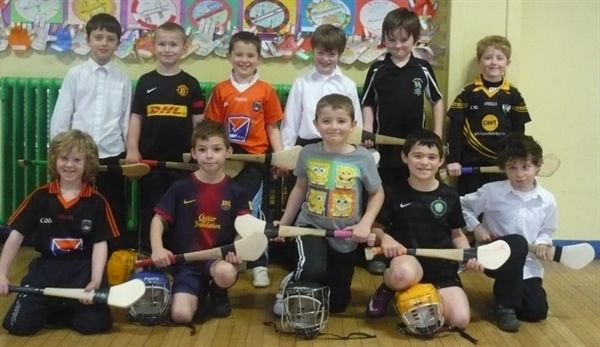 Hurling- Still Very Much Alive At The C.B.S.
The pupils at the Christian Brothers' Primary School are very busy at the minute with hurling coaching in full swing. The C.B.S. has a strong tradition of hurling, with it first being introduced to Armagh by Brothers' from Kilkenny and Cork coming to teach. That tradition has been carried on by teachers in the school and representatives from the local Cuchulainn Club who regularly coach in the school – in fact the Cuchulainns were formed by the C.B.S. Past Pupils Union.
At present the boys in Key Stage 2 at the school have the opportunity to participate in an Indoor Winter League, under the guidance of Mr. Doyle and Mr. Black, after-school every Monday evening. Ronan McWilliams, a coach from the Cuchulainns, has been working with the P2s and P4s after-school also on a Monday.
All pupils in the school will have the opportunity to participate in hurling throughout the school year and the C.B.S. would like to thank Ronan McWilliams and the Cuchulainns for helping to keep the tradition started all those years ago still alive today.