Maths Club
Club Matamaitice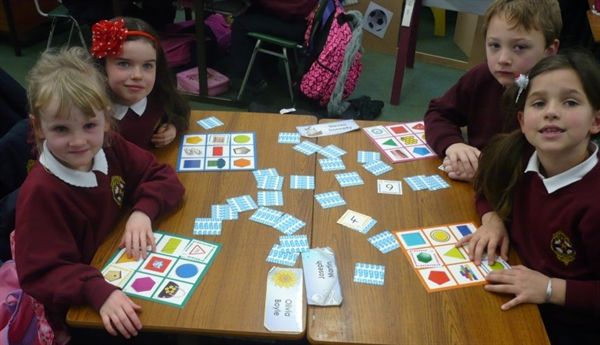 Take a look at our after-schools' Maths Club where the boys and girls get to explore Mathematical problems and tasks in a fun and enjoyable environment.
Christian Brothers' Maths Club
Following on from last years very successful Key Stage 2 Maths Club, the Christian Brothers' Primary School have established a P3 Maths Club. The boys and girls meet on a Wednesday afternoon to play maths based games under the guidance of Mrs. Mackle, Head of KS1 Numeracy. The club is proving extremely popular and is being thoroughly by all in attendance.